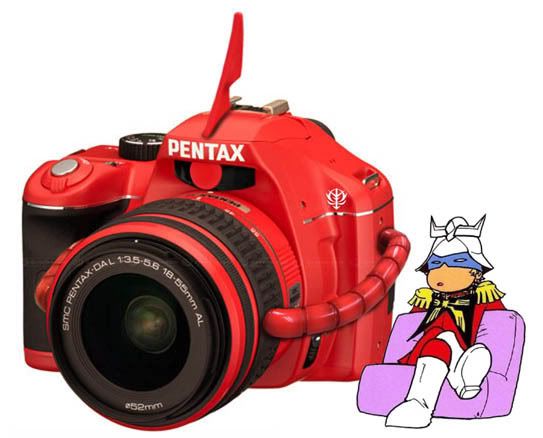 (Picture Source: http://www.dchome.net/redirect.php?goto=findpost&pid=8903303&ptid=760141)

See the latest news from the DC Watch:-

http://dc.watch.impress.co.jp/docs/news/20091008_320170.html
(in Japanese, Google translated version in English here)

Well, this Red Zaku will be delayed for 17 days. The reason for the delay is that "there have been too many (pre-)orders". The release of the black and white versions of the K-x is unaffected.

Pentax/Hoya must need some more time to buy the red paint! Isn't it?