First read AP's latest report:-

http://www.amateurphotographer.co.uk/news/nikon_d800_dslr_due_before_february_2011_news_302529.html

via 1001 Noisy Cameras.

In fact, I have seen a full specs of the D800 at a Chinese website months ago back to July. But since there are just too many untrue things at those Chinese sites (but at the same time there are still quite some true, real and 1st leaks!), I haven't reported that anyway. Now, since I recall that that specs is coherent with the latest AP rumour, I opt to post this link:-

http://product.it168.com/detail/doc/390558/detail.shtml
(in Simplified Chinese, Google machine translation in English Here)

For your easy viewing and reference, here is a copy of the Machine Translated Specs Table:-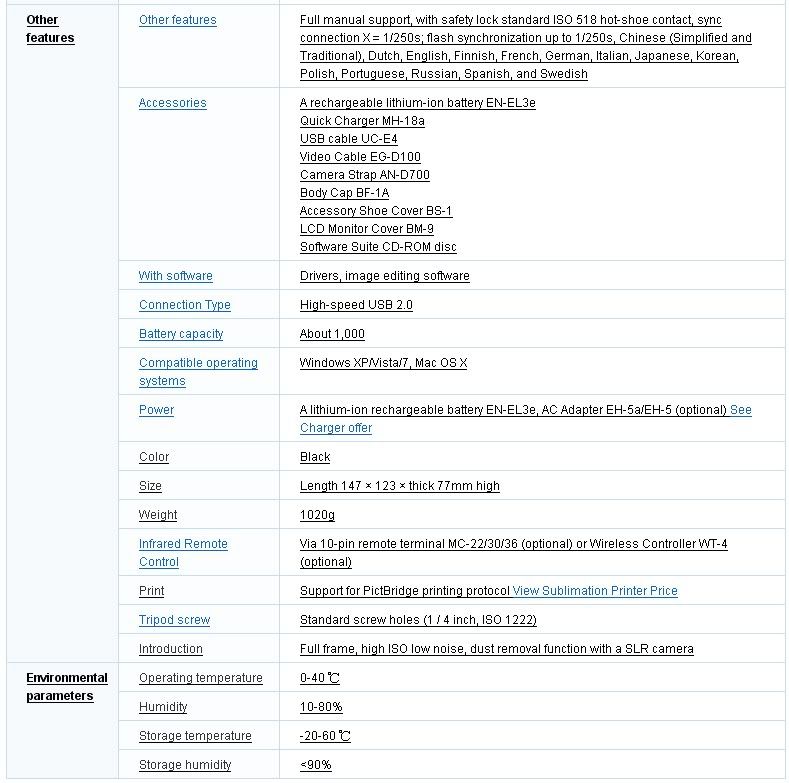 Enjoy. Full Frame is great! Well done, Nikon - if it is really true! Indeed, as an old film Pentaxian in the past, I admire those Minolta, Nikon, Canon or even Leica old film SLR users very much! :-(


Last Related:-

Now, Leica Also Has the Full Frame, Where's Pentax?