Look at here:-

http://www.popco.net/zboard/view.php?id=dica_review&page=1&sn1=&divpage=1&category=21&sn=off&ss=on&sc=on&select_arrange=reg_date&desc=desc&no=732

Ooops.. It should read "Popco"! ;-D

Btw, Google translation (or whatsoever of the Net) does not work as the review, as usual of theirs, is posted with all JPEGs with overlaid text!

But the photos posted speak for themselves anyway. In particular, see these:-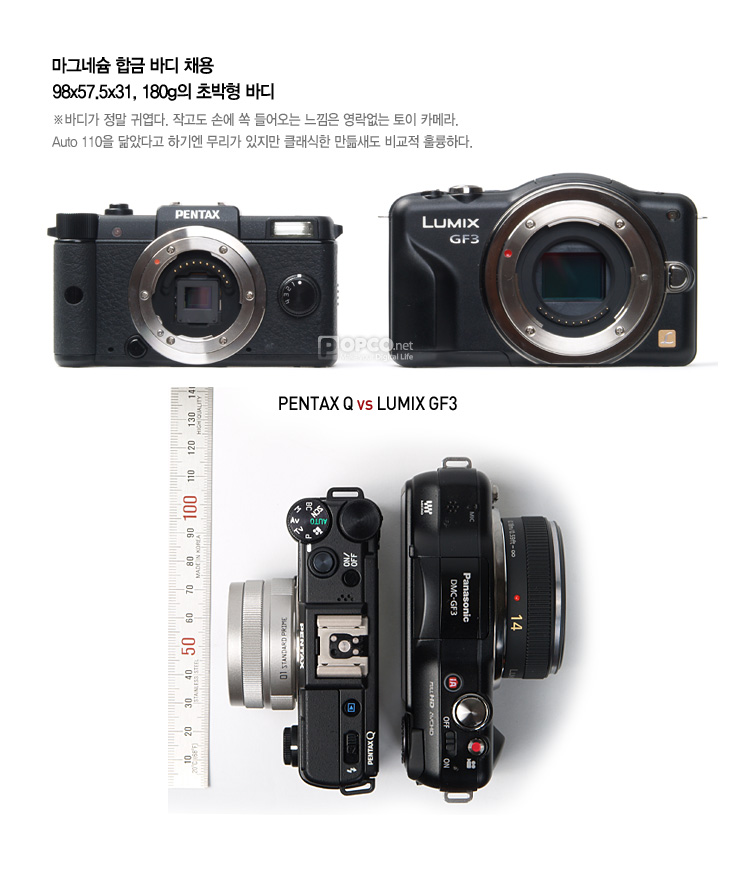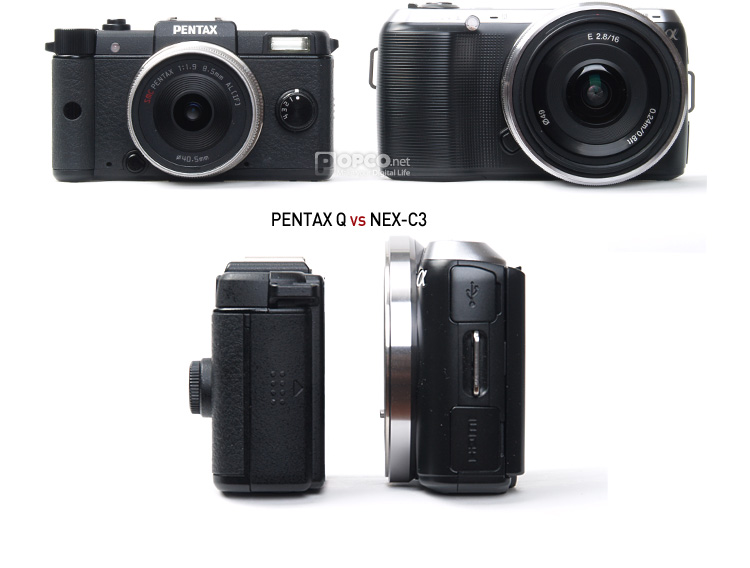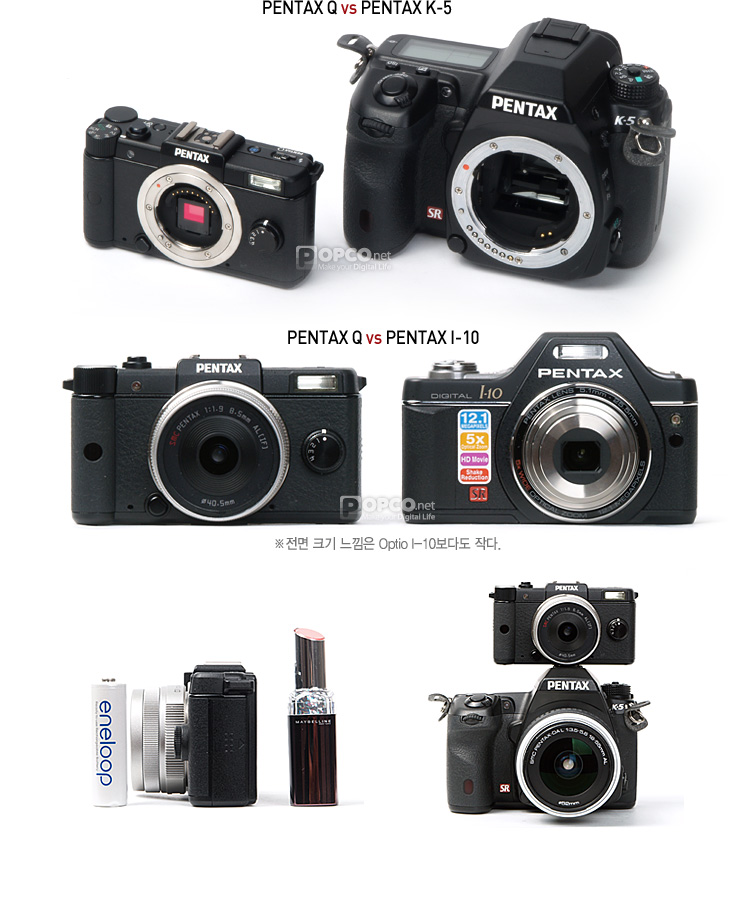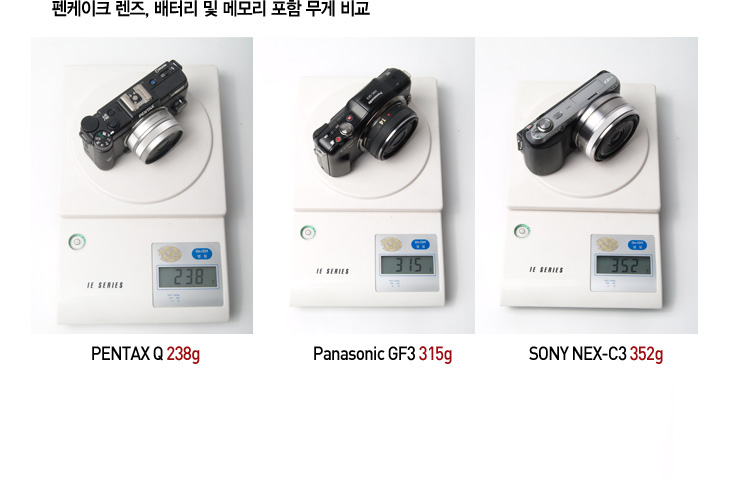 Well, here comes the main problem, the standard zoom of the Q is considered bulky and is comparable in size to the m4/3 kit zoom of Oly, which also in 3X zoom range optically, despite the much smaller Q sensor!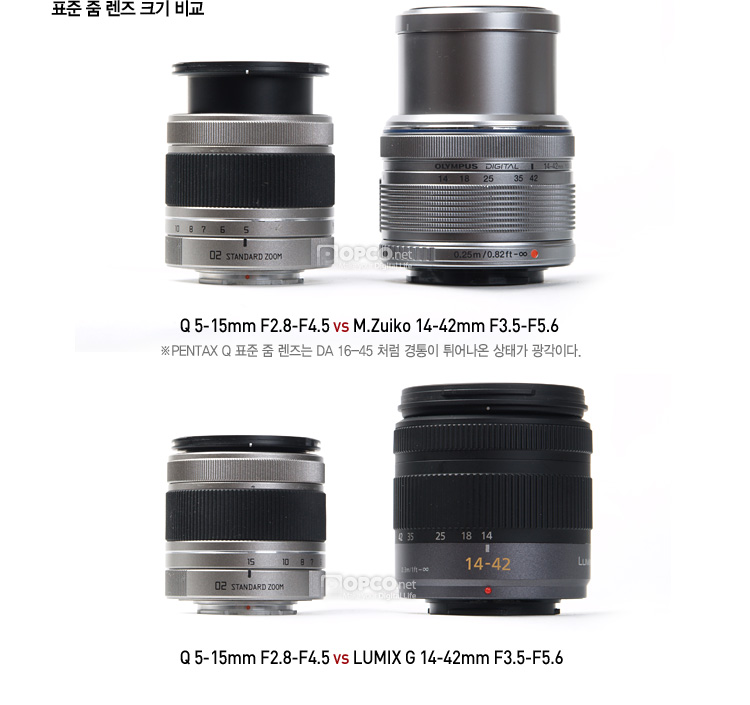 And, putting a Pentax 540 flash on top of the Q via the hotshoe is just a strange combination, which looks rather odd and simply, terrible! And, I just wish to ask: HOW to hold and use this combined monster?! :-o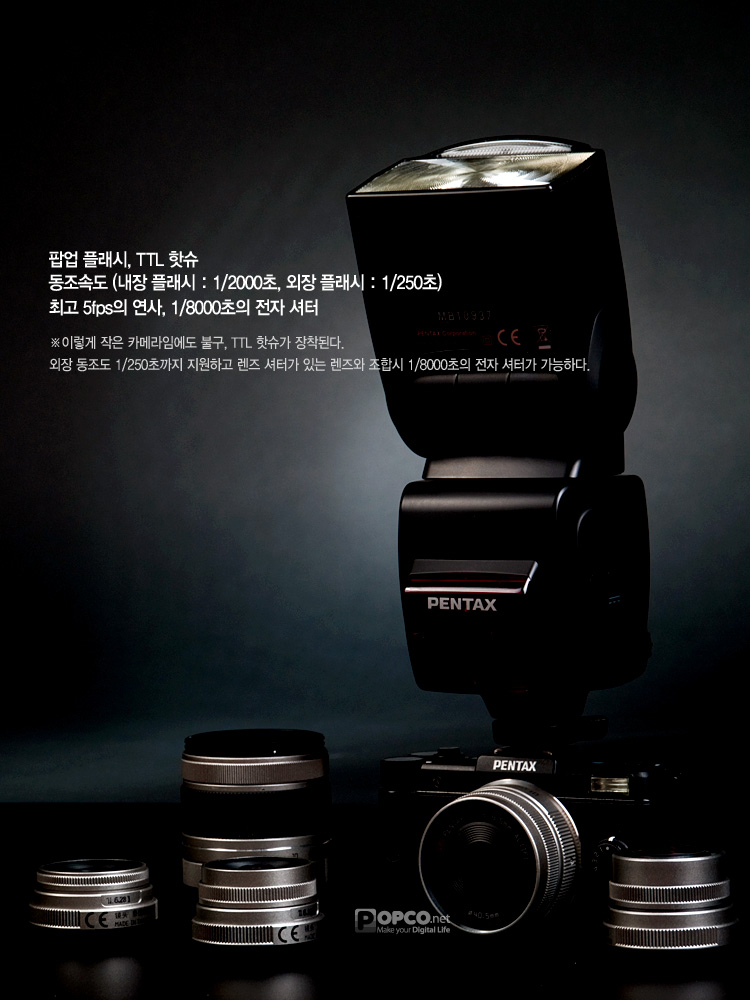 But it is still interesting to note that now the top X-sync (not HSS) speed is 1/250th second, which is the fastest speed of a Pentax ILC/SLR since the Z-1/p in these twenty years in the Pentaxland! The small sensor of the Q facilitates this comes into reality, nonetheless.